These fluffy pancakes are a family recipe from Germany and so delicious! The secret to their fluffiness is yeast in the pancake batter.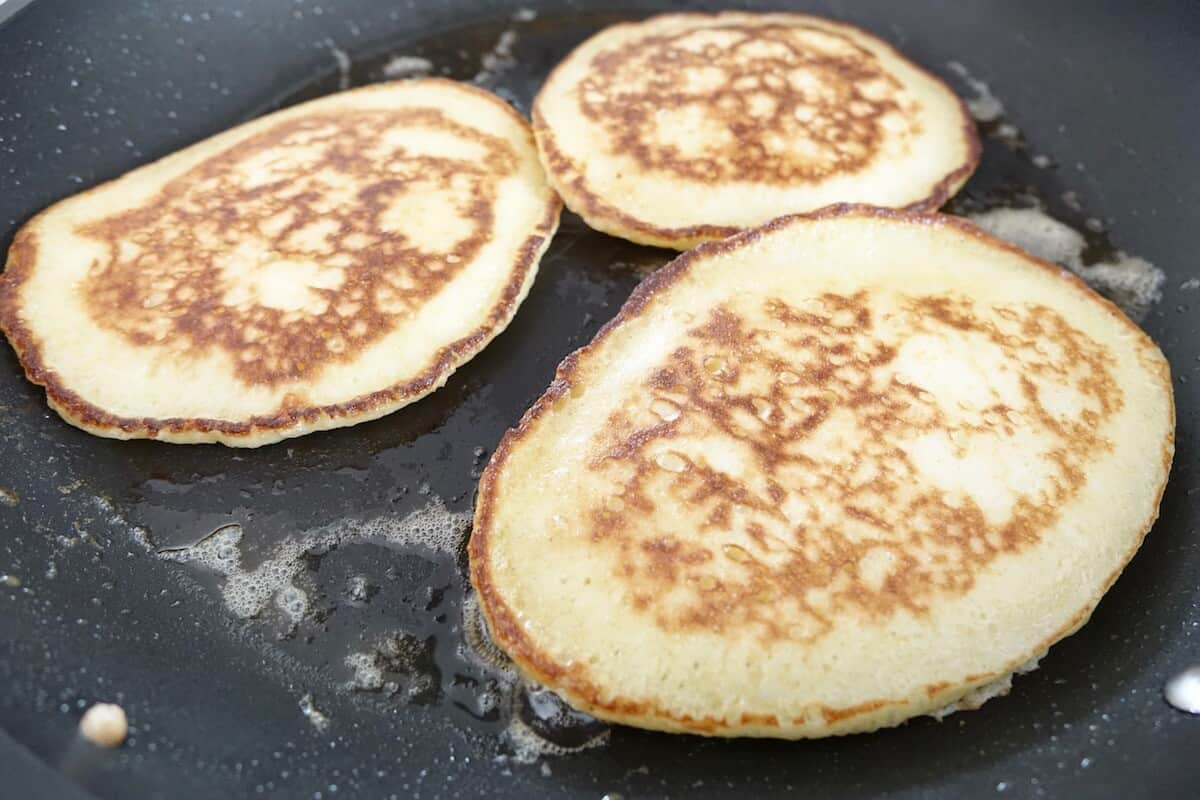 They do not use any baking soda or baking powder to add that desired fluffy texture, but instead yeast does the trick (and this is where a bit of patience comes into play).
How to make them
Because these have to rise for 1 to 2 hours post mixing, they're best suited for those over-achieving husbands making their sleepyhead wives a delicious breakfast (this was a pregnancy dream of mine) or a weekend brunch.
The taste to me is similar to sourdough pancakes, if you have tried those before. And they are actually quicker to make than sourdough pancakes. Ha!
Whether you make them yourself or are lucky enough to have someone else make them for you, they're worth the wait! Even though you won't want to wait and will start munching on all sorts of things to keep yourself from starving. That's what I ended up doing. Make them!
Toppings
Once pan-baked with butter, my cousin Nikolaj's favorite way of finishing these is with some applesauce or maple syrup.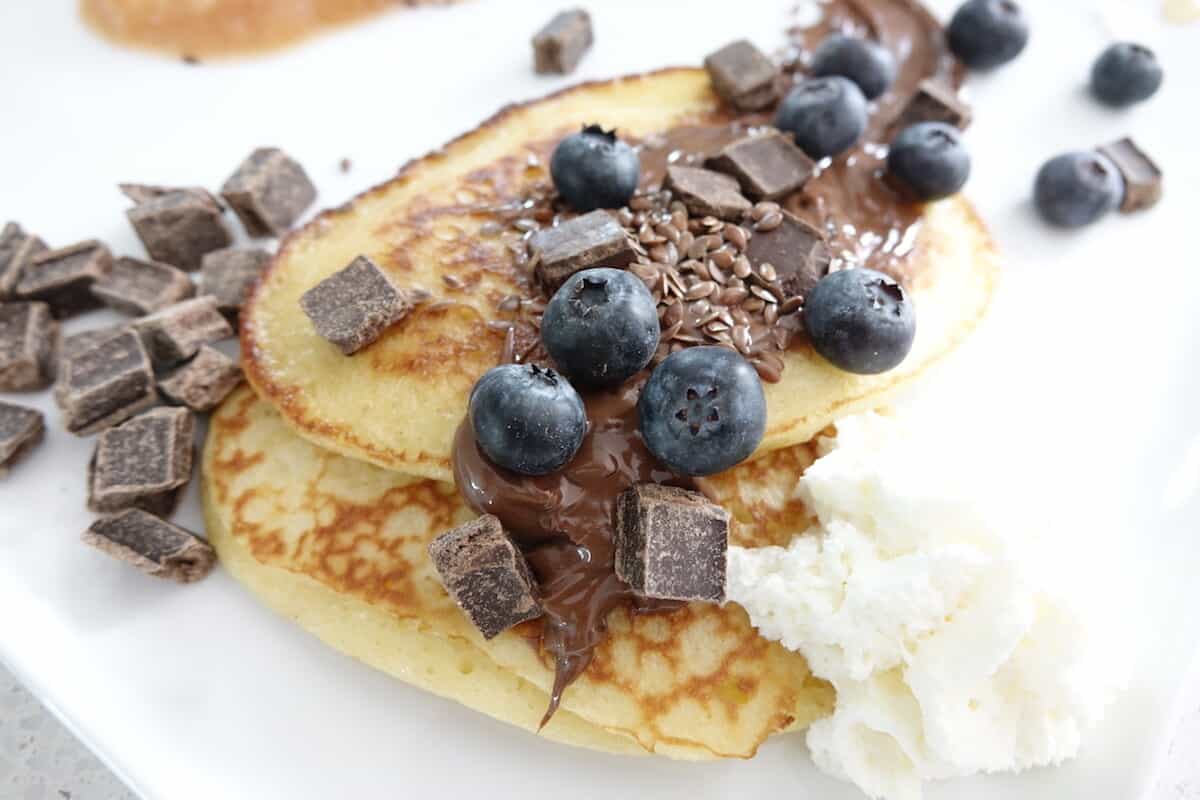 I love using all of the toppings on mine since I have a hard time deciding. Please make time to prepare these and share them with your loved ones; they will surely be able to taste the effort you put into them!
Ingredients
for about 4 servings or 20 little pancakes
3.5 c (400g) all purpose flour
⅓ c + 1 tablespoon (80g) granulated sugar
5 tablespoon + 1 teaspoon (80g) butter
14g dried yeast (2 little pouches)
4 eggs
milk (see instructions)
butter or oil for baking in pan
How to make them
Dissolve the yeast in some lukewarm milk (I used about ½ cup) and let stand until it starts to bubble.
Melt the butter in your microwave.
Combine yeast-milk mixture, butter, eggs, flour and sugar in a mixing bowl, and using an electric mixer (handheld or stationary) with dough hooks, mix until combined. Gradually add in more milk until the dough is barely liquid enough to drip down from the hooks.
Cover the bowl with a kitchen towel and let rise in a warm spot for 1 to 2 hours (I let mine rise for 2 whole hours and it more than doubled in size. I know... this is where the patience comes in!).
Bake in a large skillet or on a griddle on medium heat.
Toppings! My cousin Nikolaj suggests to serve these sprinkled with sugar, covered with applesauce or maple syrup. I ended up with 3 varieties: 1. Nutella, chocolate chunks, blueberries, flax seed 2. Applesauce, apple slices and hemp seed 3. Bepi Tosolini strawberry liqueur, fresh strawberries, dried coconut flakes. All were amazing and we will definitely be making these again! Guten Appetit!
More pancake recipes