This Red Wine Pear Cake was one of my favorites growing up. Its farming flavors from the spices, red wine, and and rum paired with the smooth sweetness of the poached pears is such a wonderful treat.
Rotwein-Birnen-Kuchen
About this Recipe
This Is A Sponsored Post That Contains Affiliate Links
Alright, this one goes way back to when my mom, sister and I would make a special trip on a Sunday to a 'gas station' to pick up Brötchen. Let me pause here to add a little note: yes, stores are closed on Sundays in Germany, except for a few convenience stores. And in case you didn't know: Brötchen are the very essential German breakfast rolls that I so look forward to eating every morning for breakfast when I go visit family. Sometimes we would also pick up a few extra treats for the afternoon, such as this Rotwein-Birnen-Kuchen. You can also spell it without the hyphens, but I figured Rotweinbirnenkuchen may be a bit too intense of a word for most Americans to digest. So anyways, this cake doesn't seem to have a very romantic story of where it originated, but I want to just hold onto that memory because I actually love it. And isn't it in the simplest of pleasures that we find the most comfort? Warm sun rays peaking through the crisp morning Fall air as my family and I walk across the parking lot of this gas station, to wait in line to order some Brötchen and a couple of slices of cake. Oftentimes we would check out with a couple of easy-to-read magazines in hand that we would later on either read by the fire or on my mom's deck if the weather in Waldrach decided to warm up in the afternoon.
This Kuchen though... a dream... pieces of poached, spiced pear nestled atop a buttery, chocolate-freckled, spiced bundt cake (I am in love with the bundt pan I used!), made even better by the addition of red wine and rum. The flavor combination is divine and simply one of my faves. It always has been. And I never turn down cake (other than 'German Chocolate Cake'). These days, Kaffee and Kuchen time is very much my happy time to celebrate life and indulge. I didn't always have a great relationship with my body and food though, and if you're interested in reading more about that, please follow me on Instagram). I like to serve this Rotweinbirnenkuchen (I did it!) with a simple whipped cream made from heavy cream with a touch of powdered sugar and some vanilla extract.
Next time you're feeling that need for a little bit of extra energy in the afternoon, whether that be on a weekday or a Sunday, make one of these cakes, and have some family or friends over for a slice and a hot cup of coffee. You're so close to being a German now!
Scroll on down for the recipe, now in printable version.
Rotwein-Birnen-Kuchen Essentials
Drink Pairing:
Affentaler Spätburgunder
Spätburgunder is really just German for Pinot Noir, but it actually means 'Late Burgundy' to be exact. You see... Germans don't just make Riesling. They are actually very talented at making red wine as well, and Pinot Noir in particular. This one by the German Affentaler winery is well-rounded with just the right amount of spice, yet light enough to really accommodate almost any culinary endeavor. The bottle itself is also fun to look at with a monkey climbing all over it, and makes an excellent host/-ess gift, too.
This Affentaler Spätburgunder worked hard and really served double duty for me today! About a half cup goes into the cake recipe, the rest into glasses and quickly down our throats of course.
To find out where Affentaler is available in your area (they also make a great Riesling and a few interesting German blends), fill out the short product finder form.
Prost!
more German Fall Baking Recipes
Pumpkin Käsekuchen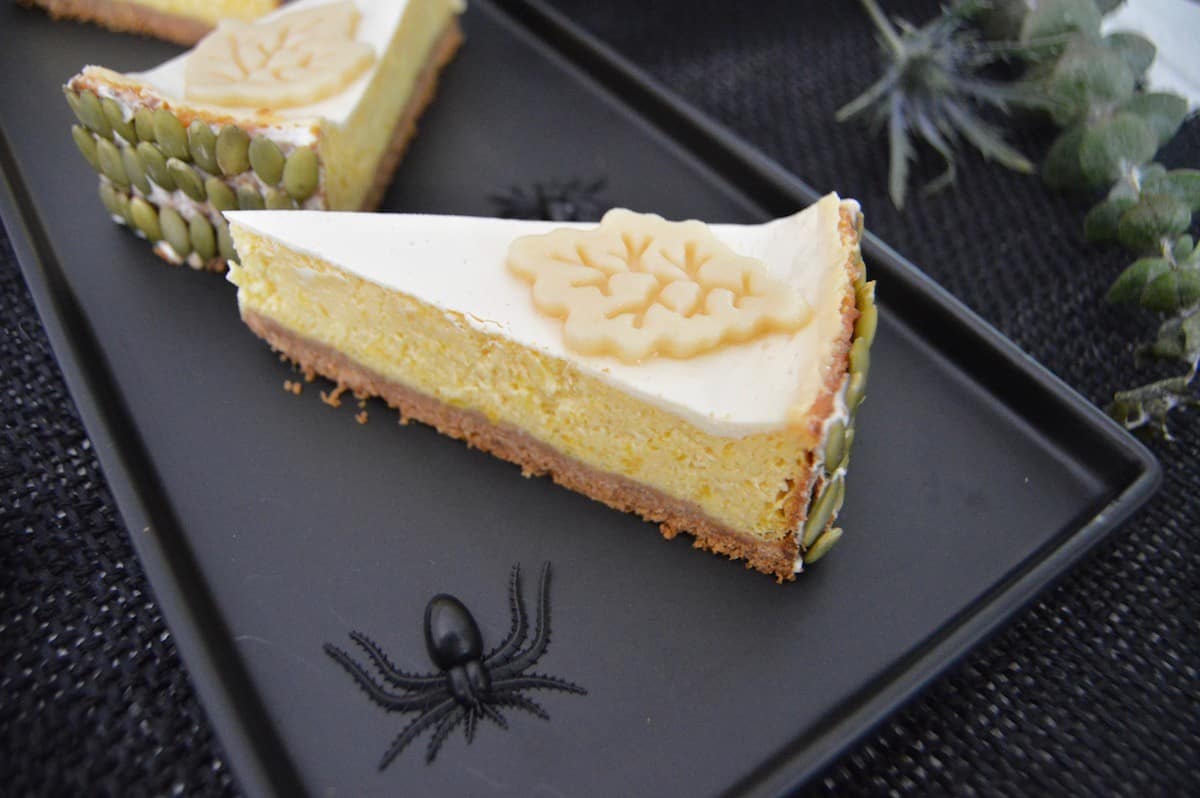 Bratapfel
Pumpkin Pretzel
Next Up:
Sunflower Seed Rolls & Kansas Farm Tour
Recently I made my way all across Eastern Kansas as part of the Kansas #farmfoodtour (You may have followed along via my Instagram). I will highlight parts of the tour in my next blog post and share a recipe for German sunflower seed rolls, totally in line with the theme since Kansas is the Sunflower State. Make sure to subscribe to my blog now, so you're not missing out when this new post goes live!
Rotwein-Birnen-Kuchen (German Red Wine Pear Cake)
A German red wine cake freckled with dark chocolate, then topped with spiced, poached pear and served with whipped cream. A dream.
Instructions
Chop the chocolate (you can also use small chocolate chips). Beat the eggs, sugar and vanilla until foamy, about 5 minutes. Add the soft butter and beat until combined. Gradually add the remaining ingredients and pour the batter into a loaf pan or bundt pan.

Bake at 350 degrees F/ 180 degrees C for about 40 minites. Test with a cake tester or toothpick to confirm the cake is done (only a few crumbs should stick to the tester/toothpick).

Peel the pears, quarter and remove the core. Immediately sprinkle with some fresh lemon juice to avoid oxidization, or they will turn an ugly brown color. Bring a quart of water to a boil. Add sugar and spices, if desired. Add pears, and allow to simmer for about 15 to 20 minutes until soft (time depends on how hard the fruit is). Drain and run cold water over the pears, and allow to cool.

Brush the pears it with warmed apricot jam (I add a little bit of water to it to make it a better consistency to brush on). Dust in powdered sugar, garnish with more chopped chocolate and serve with freshly whipped cream.
Nutrition
Calories:
399
kcal
Carbohydrates:
47
g
Protein:
6
g
Fat:
21
g
Saturated Fat:
12
g
Cholesterol:
91
mg
Sodium:
145
mg
Potassium:
288
mg
Fiber:
4
g
Sugar:
24
g
Vitamin A:
512
IU
Vitamin C:
4
mg
Calcium:
62
mg
Iron:
3
mg
I received compensation from Niche Import Co. in exchange for writing this post. Although this post is sponsored, all opinions, thoughts and recipes are my own. This post contains affiliate links, which means that I may be compensated if you click certain links.