If you're a rhubarb fan, this German treat is for you! Rhubarb compote marbled German cheesecake must be one of the best seasonal pairings with your afternoon coffee: tart, slightly sweet and so lecker!
Rhabarber Käsekuchen
About this Recipe
This Is A Sponsored Post That Contains Affiliate Link
I am a huge Käsekuchen fan! For those of you who don't know, what makes Käsekuchen special is the use of quark, which is rich in protein and low in fat. It's healthier than the cream cheese version that's so popular in the United States and is not overly sweet like so many cheesecakes tend to be.
I often would request a Käsekuchen from my Oma Sieghilde growing up and when I go home to Germany, Kaffee and Kuchen in the afternoon (coffee and cake) is my second favorite meal after Frühstück, the German breakfast. When I was in Berlin celebrating my 30th birthday with my twin sister and family last March, we had afternoon cake at the German version of The Cheesecake Factory called Café Dreikäsehoch, and while I wish I was able to try all of the different varieties of Käsekuchen they had, I left knowing I'd try the rest next time I come back. Visiting this Käsekuchen bakery also inspired me to become more creative with my own version of German cheesecakes, which is why I tried out this rhubarb cheesecake for today's post - and I will be making it again.
I definitely recommend using quark in the recipe. Locally here in Kansas City, I can find quark either at the Overland Park Farmer's Market (by Hemme Brothers), The Better Cheddar (Hemme) or at Whole Foods (Vermont Creamery). It's not cheap in the US, so I understand why you would be tempted to try to substitute this very unique German dairy. However, I have not been able to successfully substitute quark with anything, so if you have, please let me know! If you do not want to buy one entire kilo of quark (as required in the recipe), I have substituted up to half of the quark with light or fat free sour cream and Greek Yogurt (about half each).  It definitely affected the taste and texture some, but it was close to the real Käsekuchen taste. Next time I will try not to substitute however. Also, if anyone has a reliable recipe of how to make quark at home, please share it with me!
The recipe below features a cheesecake with a rhubarb compote mixed in. You can either choose to swirl it in at the end or mix it in completely. I think a combination of the two also works well.
Scroll on down for the recipe, now in printable version.
Rhabarber Käsekuchen Essentials
Drink Pairing:
Rhubarb Shrub + Strawberry Cooler
I have been loving shrubs even more now that I am pregnant again since they make any mocktail feel sophisticated and elevated. I prepared a simple rhubarb shrub for this cocktail pairing, then let it marinate for a few days before using it for this cocktail recipe (mocktail for me of course). This rhubarb and strawberry cocktail is a sour-sweet flavor explosion, thanks to the homemade shrub and the Bepi Tosolini Italian wild strawberry liqueur. The liqueur actually has real mini strawberries in it that are perfectly fine to drink and add that little something (and lots of color) to any cocktail. Shake up one of these and think of our friends in Italy.
To make, simply combine the following ingredients with ice, give it a stir and garnish with fresh strawberry and mint leaves:
To find out where Bepi Tosolini (available in a few other delicious  flavors as well) is available in your area, fill out the short product finder form.
Prost!
more German Recipes using Quark
Pumpkin Käsekuchen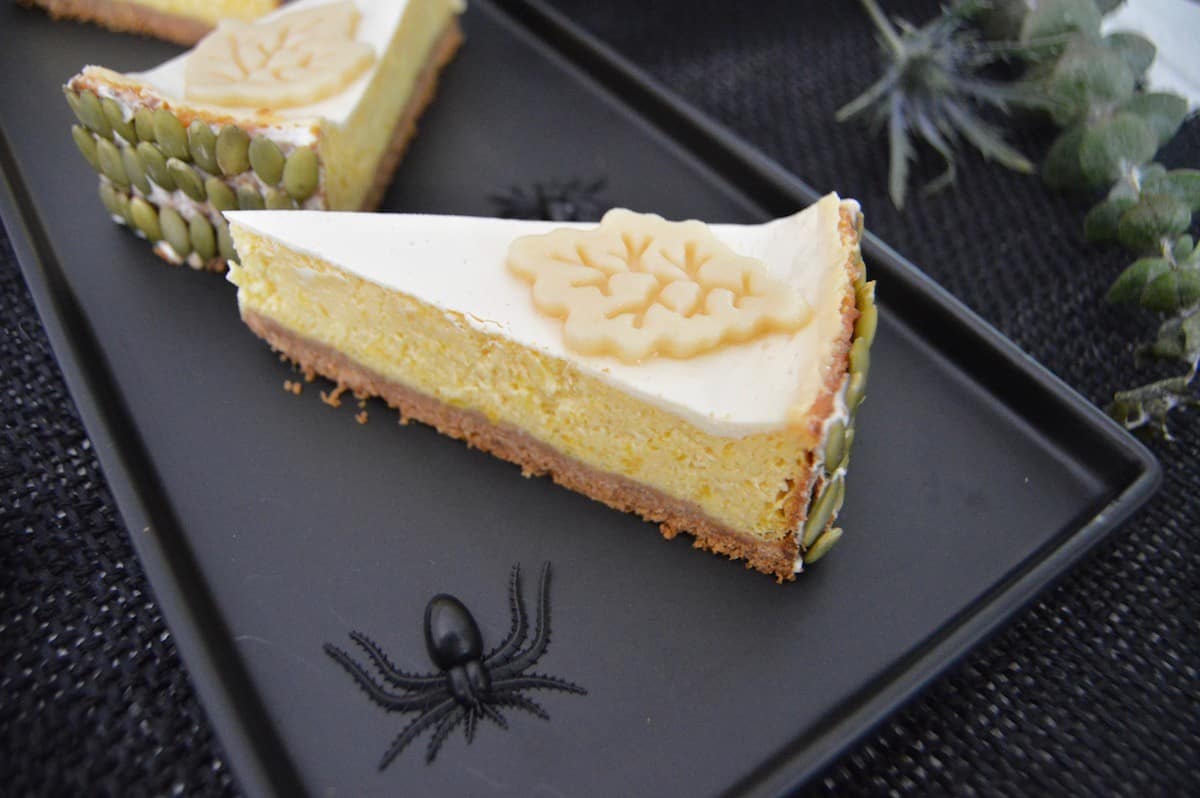 Ofenkartoffel
Apricot Quark Streusel
Next Up:
Classic Brötchen
Next up is a recipe that was so impressive, I made it twice in a week and am experimenting with freezing the rolls to cut down prep time in the morning, so Frühstück gets on your table faster. Make sure to subscribe to my blog now, so you're not missing out when this new German Brötchen post goes live!
Rhabarber Käsekuchen: German Cheesecake with Rhubarb Compote
If you're a rhubarb fan, this German treat is for you! Rhubarb compote marbled German cheesecake must be one of the best seasonal pairings with your afternoon coffee: tart, slightly sweet and so lecker!
Ingredients
Käsekuchen Crust
200

g

honey graham crackers

for a more authentic version, try using Leibniz Butterkekse (German butter biscuits)

90

g

butter
Käsekuchen Filling
1

kg

quark

I think it's important to use quark in the recipe. You can substitute up to half of the quark with greek yogurt and fat free sour cream or a mixture of both. Please know that substitutions will affect the texture of the cake, but it's close.

300

g

rhubarb compote

use the extra compote as a topping for pancakes or crêpes, warmed up over vanilla ice cream or swirled into vanilla muffins - yum!

4

eggs

2

teaspoon

pure vanilla extract

26

g

corn starch

170

g

sugar
Instructions
Rhubarb Compote
For the rhubarb compote, wash, trim and peel the rhubarb and cut into 1 inch pieces. Transfer to a pot, stir in sugar and vanilla and allow to sit (heat off) for 30 minutes. The sugar will help draw out the juices of the rhubarb.

Add the vanilla and cinnamon, place a lid on top, and cook on medium low heat for about 5 to 10 minutes or until barely softening enough for the rhubarb to break apart. Only stir occasionally. Transfer to a bowl and allow to cool some.
Käsekuchen
Preheat oven (conventional setting) to 350 degrees Fahrenheit (175 degrees Celsius). Prep a 10 inch spring form by putting parchment paper on the bottom, then secure the ring around it.

Turn your graham crackers or butter biscuits into crumbs (I filled the cookies into a freezer bag, and used the flat side of a meat tenderizer to make crumbs). Melt the butter and mix together with the cracker crumbs.

Press the cookie crumbs onto the bottom of the spring form using your hands or the backside of a spoon, let sit in the fridge while you prepare the cheesecake filling.

To prepare the cheesecake filling, whisk together the quark and 300 g or 10 ½ oz of the rhubarb compote (you can also swirl it into your cheesecake once the cheesecake mixture is poured into the spring pan). Add in eggs, vanilla pudding powder and sugar and whisk together until combined.

Pour the mixture on top of your cookie crumb crust in the spring form and bake for 60 to 70 minutes in the preheated oven (loosely lay some aluminum foil over the cake towards the last 10 minutes of baking - this is to prevent the cheesecake from getting too dark).

Very important: once finished baking, turn off your oven, crack open the oven door just slightly, and let your cheesecake cool down in the oven. This is to help prevent the top from cracking too much. Mine still cracked some, so don't be mad at yourself if yours does 😉 Then transfer your cheesecake to the fridge overnight.
Nutrition
Calories:
329
kcal
Carbohydrates:
45
g
Protein:
15
g
Fat:
9
g
Saturated Fat:
5
g
Cholesterol:
71
mg
Sodium:
220
mg
Potassium:
177
mg
Fiber:
1
g
Sugar:
32
g
Vitamin A:
309
IU
Vitamin C:
3
mg
Calcium:
60
mg
Iron:
1
mg
I received compensation from Niche Import Co. in exchange for writing this post. Although this post is sponsored, all opinions, thoughts and recipes are my own. This post contains affiliate links, which means that I may be compensated if you click certain links.