This Rumtopf Scones recipe is easy and fast! These boozy, flaky scones with spiced rum apples are perfect for a holiday brunch or to gift to a friend just because!
Rumtopf Scones
About this Recipe
This Is A Sponsored Post That Contains Affiliate Links
Oma Sieghilde Would Approve
When I first started my Rumtopf project this spring, I already dreamed up this recipe then! Rumtopf Scones just sounded perfect back then, and I am happy to report that I think I may have hit the holy scone grail with this easy scone recipe! Oma Sieghilde I am sure would approve as well, as she used to add STROH in so many of her baked goods! The iconic Austrian spiced rum just adds so much flavor (and booze being 160 proof!).
Give the apples a Rumtopf soak!
We just picked a bunch of fresh apples at a local apple orchard last weekend, so using apples in these scones and to add to my Rumtopf this month simply felt natural and meant to be! The apples get a good soak in the Rumtopf liquids and a little cinnamon while you prepare the remaining ingredients for the recipe. If you have extra time, you could soak the apples overnight before using them to increase the rum flavor in the apples, although that's not a must!
Why Not Use Rumtopf fruit?
Well, you could! If you like it EXTRA boozy, you could add fruit harvested directly from your Rumtopf! I would then omit using Rumtopf liquids in this recipe, and instead, increase the buttermilk amount to ½ cup (120 milliliters). Or keep the ratios the same and let me know how it goes! 😀
Can I make Rumtopf scones kid-friendly?
There are definitely ways to make this scone recipe kid-friendly! Simply omit the Rumtopf-soaking and adding of Rumtopf liquids to the dough and glaze. Instead, use ½ cup of buttermilk (120 milliliters), and for the glaze, use milk or cream instead of rum. You could add a little rum aroma to both as well. Just be careful about how much you add! A little goes a long way!
Can I make Rumtopf Scones with other fruit or add-ins?
Absolutely! Here are some other scone add-ins that would be wunderbar:
pears or plums or any other fruit that you think sounds good in combination with rum (ohhh... pineapple!)
white chocolate chips and macadamias nuts (for this version, you can skip the soaking in the rum and instead use a ½ cup of rum in the recipe instead)
Bottom line is that this Rumtopf scones recipe (which is super easy!) is the perfect canvas for your imagination!
Can I make Rumtopf Scones without Rumtopf?
Yes, you can! You can easily substitute regular spiced rum in this recipe! I do recommend using the Austrian STROH spiced rum because well.. my Oma baked with it and that's really reason enough! 🙂 I do love the flavor profile of it, and once you have a bottle in the pantry, you won't be able to stop adding it to waffle and pancake batters either!
Can I skip all the chilling?
I am German and straightforward, so here is the short answer: NEIN! That means NO! 🙂
To achieve a flaky, buttery scone that keeps its shape, you need to chill the dough whenever possible. That means after you mixed the cold butter into the dough and after shaping the scones. If you fail to follow this step, you may end up with scone pancakes and butter oozing out of the scones, which just sounds like a sad morning. To save yourself time in the morning, you can also make the scones ahead of time and simply transfer the unbaked scones to the oven in the morning. It really can't get easier than that!
Rumtopf Scones Essentials
More German Fall Baking Recipes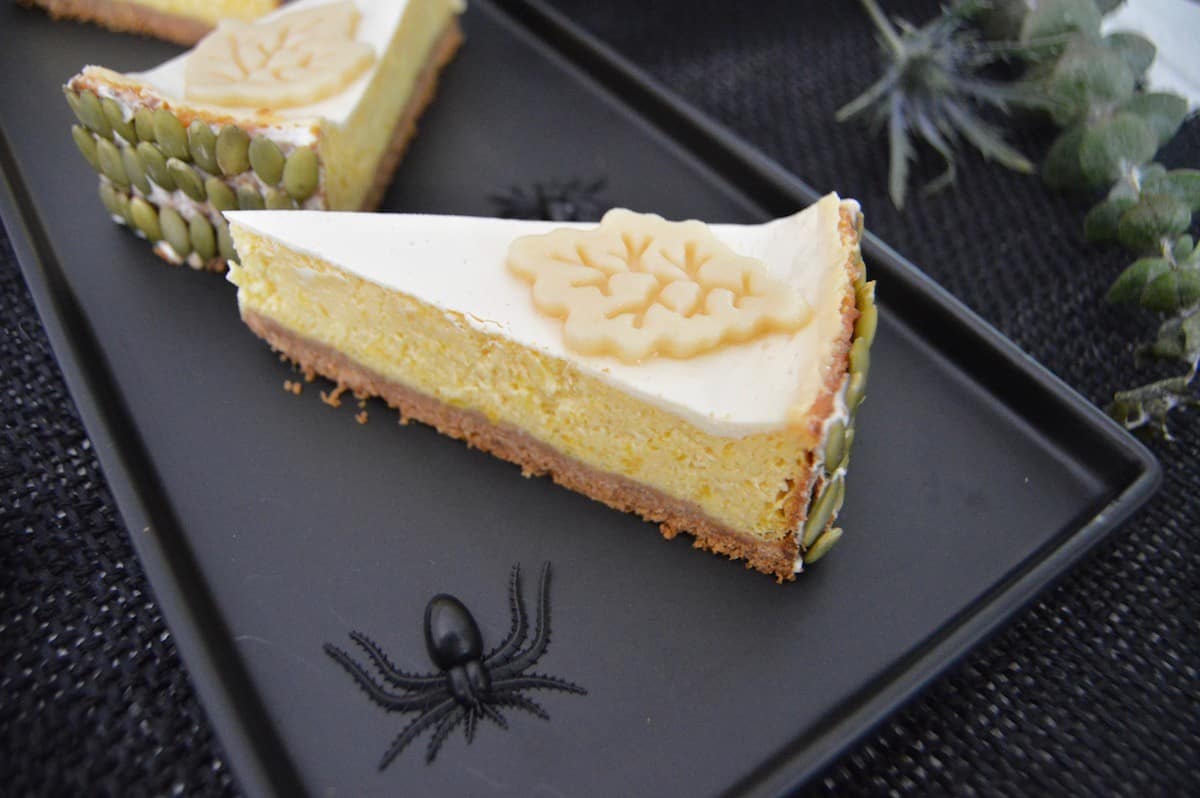 Pumpkin Pretzel

Make This
Next Up:
Linsensuppe
It's officially soup season again and I can't wait to share my German lentil soup recipe with you! Make sure to subscribe to my blog now, so you're not missing out when this new Linsensuppe post goes live!
Rumtopf Scones Recipe (Easy)
This Rumtopf Scones Recipe is Easy & Fast! The rum-soaked, spiced apples in the buttery scones add such a warming flavor! This boozy scone recipe is perfect for holiday brunch!
Ingredients
250

grams

flour

plus more for shaping scones

75

grams

sugar

½

teaspoon

salt

2 ½

teaspoon

baking powder

115

grams

butter

refrigerated, but frozen is best!

60

milliliter

buttermilk

can also use regular milk or milk substitute, plus extra for brushing on the sconed before baking

1

teaspoon

pure vanilla extract

1

large egg

60

milliliter

Rumtopf liquids

can also use regular spiced rum

100

grams

apple

medium diced

1

teaspoon

ground cinnamon
Rum Glaze
25

grams

powdered sugar

1

teaspoon

Rumtopf liquids

or spiced rum; start with 1 teaspoon, then add more to achieve desired consistency.
Instructions
Preheat oven to 400° Fahrenheit or 200° Celsius and prep a baking sheet with parchment paper or a baking mat.

Combine the diced apple, cinnamon, and Rumtopf (or rum) and set aside, stirring occasionally.

60 milliliter Rumtopf liquids,

1 teaspoon ground cinnamon,

100 grams apple

Whisk together the flour, sugar, baking powder, and salt in a large bowl. Grate the cold butter. Add the grated butter to the flour mixture and combine using your hands or a pastry cutter or forks until the dough looks like small crumbs. Transfer to the fridge or freezer while you assemble the wet ingredients.

250 grams flour,

75 grams sugar,

½ teaspoon salt,

2 ½ teaspoon baking powder,

115 grams butter

Whisk together the egg, buttermilk, and vanilla and drizzle over the dough crumbs. Do the same with the Rumtopf-apple mixture.

60 milliliter buttermilk,

1 teaspoon pure vanilla extract,

1 large egg,

60 milliliter Rumtopf liquids,

100 grams apple,

1 teaspoon ground cinnamon

Knead together the dough using your hands until it's just combined, then transfer onto a floured work surface.

Flatten into an 8-inch (20 cm) round disk. The circle does not need to be perfect - the less you handle the dough, the better. Cut the dough into 8 wedges and transfer to a baking sheet.

Do NOT skip this step. Transfer the cut wedges to the fridge or freezer for 15 minutes. This is to cool the butter back down, so your scones will stay neat and flaky, and won't spread as much during baking. You could also make the scones the night before, then bake directly from the fridge or freezer the next morning.

Bake on the middle rack for 18 to 26 minutes or until edges are golden brown and tops are starting to brown. Remove from oven.

For the Rumtopf glaze, combine the powdered sugar and Rumtopf liquids (or rum) using a fork, then drizzle over the scones.

25 grams powdered sugar,

1 teaspoon Rumtopf liquids
Nutrition
Calories:
306
kcal
Carbohydrates:
39
g
Protein:
4
g
Fat:
13
g
Saturated Fat:
8
g
Polyunsaturated Fat:
1
g
Monounsaturated Fat:
3
g
Trans Fat:
1
g
Cholesterol:
52
mg
Sodium:
266
mg
Potassium:
196
mg
Fiber:
1
g
Sugar:
14
g
Vitamin A:
409
IU
Vitamin C:
1
mg
Calcium:
78
mg
Iron:
2
mg
I received compensation from Niche Import Co. in exchange for writing this post. Although this post is sponsored, all opinions, thoughts and recipes are my own. This post contains affiliate links, which means that I may be compensated if you click certain links.