Love rum raisin ice cream? Then this Rumtopf ice cream recipe is for you! If you don't have a Rumtopf started already, don't fret! You can still make a quick version of this Rumtopf ice cream!
Rumtopf Ice Cream
About this Recipe
This Is A Sponsored Post That Contains Affiliate Links
Here is the thing: you're fully invested in this whole Rumtopf aka Rumpot project thing, having bought all the rum that you infused all the fruit with, and now it's sitting pretty and you're starting to wonder "what in the world am I going to do with all this Rumtopf?" Well, you could of course drink your Rumtopf (mixing Rumtopf liquids and fruit with sparkling wine is one of my favorite, simple ways to enjoy Rumtopf!), but if you're tired of drinking it, you may wonder if there are maybe some dessert recipes for your finished Rumtopf.
rumtopf-ice-cream-dessert-recipe4
Making Ice Cream Is a Great Way to Use Up Rumtopf!
You just found a great way to make a dessert from Rumtopf and there will be many more to come! So stay tuned on more Rumtopf recipes! In the meantime, make sure to give this super creamy Rumtopf Ice Cream a shot. It's a soft-serve consistency ice cream (thanks to all the rum in the ice cream that keep it from fully hardening) with lots of little Rumtopf fruit pieces in it and it's addictive! Be careful though because this stuff is potent due to the nature of the Austrian 160 proof spiced STROH rum, and should only be enjoyed in moderation! 🙂 Find out where STROH is available near you now!
Rumtopf Ice Cream Is So Easy to Make!
The ice cream making itself is so simple that you'll wonder why you have ever bought ice cream in the past. Once the main ingredients have been heated up, you'll add the Rumtopf liquids and fruit to the ice cream mixture. Then everything cools down before it gets either transferred to your ice cream maker or simply put in the freezer (with the ladder method, I recommend removing the bowl every 30 minutes or so to whisk the ingredients, basically recreating the basic steps of an ice cream maker. You'll eventually want the consistency to be like soft serve ice cream and you'll see that it won't get harder than that, so you may as well enjoy it right then!
No Rumtopf? No Problem!
Don't have a Rumtopf started, but still want to partake in this soft serve adult ice cream experience?? Yes, you can! What you'll want to do is a quick infusion, combining 2 parts fruit with 1 part spiced rum and 1 part sugar and allowing it to sit for at least an hour before adding it to the ice cream mixture at the end. You won't regret making this, promise!
Scroll on down for the recipe, now in printable version.
Rumtopf Eis Essentials
What German Food to Make this Fall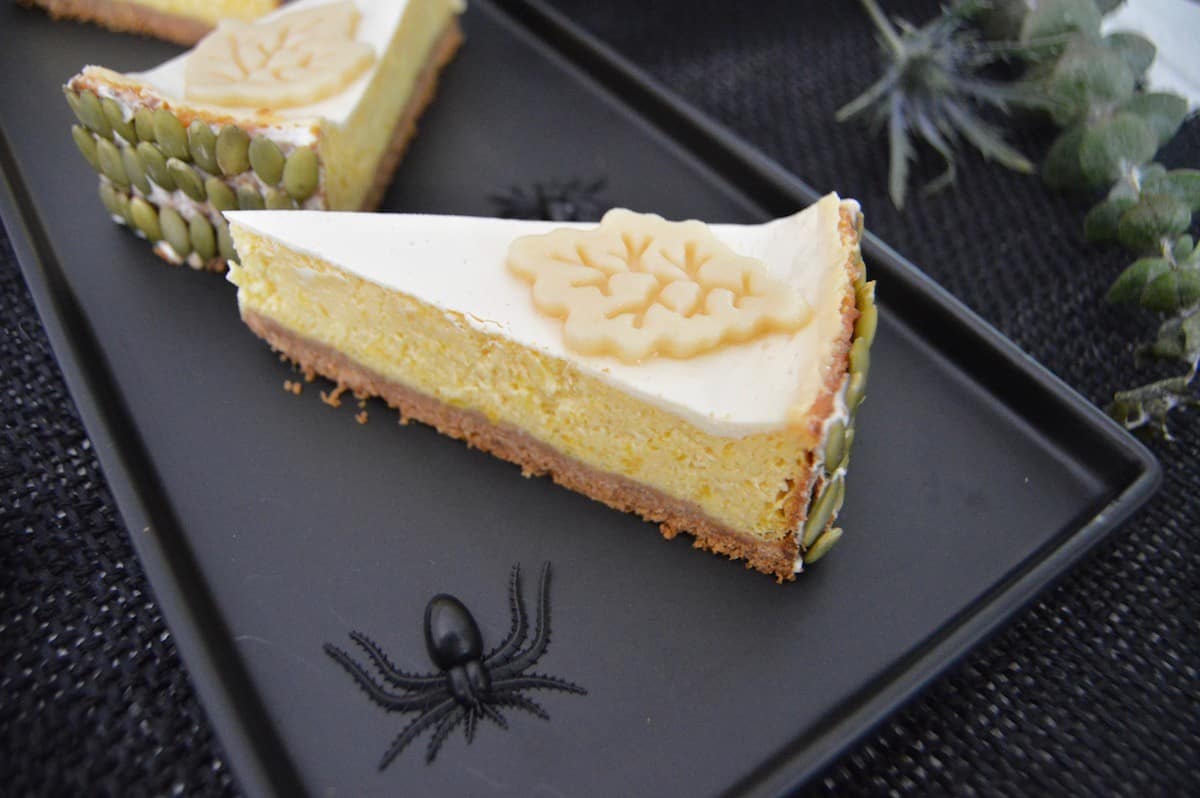 Smoked Duck Breast
Next Up:
Oktoberfest Torte
Believe it or not, Oktoberfest is near! While Munich is yet again cancelling Germany's biggest festival, it's time to plan our own little versions of it at home. Make sure to subscribe to my blog now, so you're not missing out when my new Oktoberfest cake recipe goes live!
Rumtopf Ice Cream
Love rum raisin ice cream? Then this Rumtopf ice cream recipe is for you! If you don't have a Rumtopf started already, don't fret! You can still make a quick version of this Rumtopf ice cream!
Ingredients
250

ml

milk

200

ml

heavy whipping cream

180

g

sugar

2

egg yolks

100

ml

Rumtopf liquids

alternatively 100 ml spiced rum

100

g

Rumtopf fruit

alternatively 100 g of bite-sized pieces of fruit of your choice mixed with 50 g of sugar, then mixed with the rum and set aside for at least 1 hour before adding to the ice cream mixture.
Instructions
Bring the milk and cream to a boil, then allow to cool.

In a stainless steel bowl, large enough to fit over a pot of water without falling in, stir together the sugar and egg yolks. Then whisk in the cooled down milk-cream mixture.

Place the bowl over some boiling water (bowl should be submerged to about half in the water) and whisk the mixture until hot, but NOT boiling (the egg will curdle if starting to boil). This could take about 10 minutes or so. Keep whisking at least every 15 seconds or so. This is a great time to listen to a good audio book or some good music. Add Rumtopf liquids and fruit at the end.

Now allow the mixture to cool completely (I cover it and transfer to the fridge) before filling into your ice cream maker. At least my ice cream attachement will totally thaw within a couple of minutes if you were to add the hot mixture.

Alternatively to using an ice cream maker, you can also place the hot stainless bowl in your freezer and whisk the mixture every 30 minutes or so (do this about 4 times) until the mass is pretty thick and hard to whisk. Then transfer to an ice cream container like this one I love and serve using your favorite ice cream scoop!
Notes
If you don't have a Rumtopf prepared, you can either make one (you won't regret it), OR substitute by soaking pieces of fruit in rum and sugar for a day or even just an hour! You'll want to use 2 parts fruit to 1 part sugar to 1 part rum.
Nutrition
Calories:
1943
kcal
Carbohydrates:
213
g
Protein:
18
g
Fat:
92
g
Saturated Fat:
54
g
Polyunsaturated Fat:
5
g
Monounsaturated Fat:
28
g
Cholesterol:
690
mg
Sodium:
209
mg
Potassium:
614
mg
Fiber:
2
g
Sugar:
204
g
Vitamin A:
4166
IU
Vitamin C:
3
mg
Calcium:
466
mg
Iron:
2
mg
I received compensation from Niche Import Co. in exchange for writing this post. Although this post is sponsored, all opinions, thoughts and recipes are my own. This post contains affiliate links, which means that I may be compensated if you click certain links.